The Greatest Showman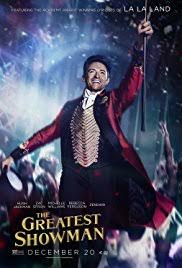 Hang on for a minute...we're trying to find some more stories you might like.
Although winter has finally ended, one of the top selling movies from the season still remains to be a prime seller at the box office.
The Greatest Showman has made over $107.9 million dollars in the US alone and $407.2 million in total worldwide. The production company was only given $84 million dollars to make the film.
The original musical has had so many positive reviews that it's mind blowing. Everything about the representation of P.T. Barnum played by Hugh Jackman puts an absolutely stunning twist on Barnum's life.

Some know of Jackman as playing as Wolverine and others probably know him from Les Misérables. However, as different his roles may be, he always manages to pull off any character given to him.
As far as the rest of the cast goes, they all did a superb job. I think one of the most influential characters was Lettie Lutz played by Keala Settle. Her character has such a strong and beautiful singing voice but she is embarrassed because she has a beard.
As the movie progresses and the plot starts to form, P.T. Barnum (Hugh Jackman) begins assembling a team of weirdos with amazing talents. While his team starts to commence, it turns from Barnum's American Museum into P.T. Barnum's Circus.
The movie is based on real events of one of the world's biggest hoaxes by Phineas
Taylor Barnum. He was using oddities to promote himself and make money.
Most of the time in his career as shown in the movie is a series of mistakes he makes because he wants to be liked while gaining money, as well as figuring himself out and what he wants and realizing he needs to be closer with his wife and kids.
The entire cast was full with new faces but also old ones such as Zendaya and Zac Efron. Those two were love interests once Zac's character, Phillip, stopped focusing on the rich life he was born into and Anne Wheeler (Zendaya) got over people thinking their relationship was bad.
By the time the movie ended, everyone seemed to get his happy ending. P.T. Barnum (Hugh) gets his family and they're happier than before. The extras in the cast who play most of the circus characters became happy in their skins and felt accepted, and then Anne (Zendaya) and Phillip (Zac) get their happy ending by performing and just being together.
The entire movie is overall inspiring. Almost everyone who has seen it only had good things to say. More excitement awaits in hopes that more original musicals like this come out. Anyone who loves music should see the movie. It is still at box offices and might stay there for a while longer because it's so popular.
I give The Greatest Showman a 5/5 stars.