Let the Homecoming festivities begin!
Jada Russell
September 27, 2019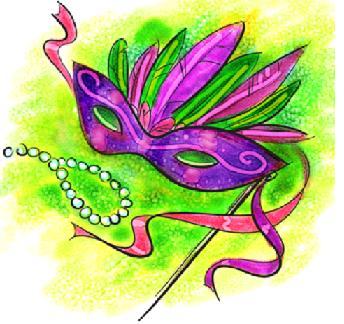 It's that time of the month where people come together to celebrate and dress their best. Yes that is Homecoming and since it's right around the corner, many people are wondering what will be happening this Homecoming week.
The Theme: Mardi Gras
Members of the junior class had the chance to create ideas for the theme for this year and write it down on Mr. Gordon's board. A Homecoming committee made through the student council began to look through all the themes and chose Mardi Gras for this year.
Tuesday:Class Clash
After school on Tuesday students will gather in the commons area to compete in several exciting competitions where they work to prove which class has what it takes to be announced "The Winner of Class Clash."
Wednesday: Mr. Homecoming
Mr. Homecoming will be held Wednesday night at 7:00 p.m. Contestants will compete for the title by presenting a talent and answering a question. Tickets are $5 at the door.
Thursday: The Parade
Check out the floats from the high school clubs and listen to the CHS marching band as they all make their way along the parade route. This is an event that draws the whole Collinsville community. The parade begins at 4:30 uptown on Thursday, October 3.
Friday: The Assembly
Friday afternoon CHS will host its first assembly to celebrate Homecoming Week. Look for the usual fun and games. The winner of the Beautiful Baby Contest will be announced and new this year will be a dance put on by some of the faculty members.
Friday: The Tailgate and Football Game
Meet at the AVC parking lot at 6:00 before Friday night's football game. Various clubs will have free food and drink. Game starts at 7:00.
Saturday: The Dance
Decorations will adorn the gym in the festive Mardi Gras colors: purple, green and gold. Students will have fun dancing the night away. DJ TKO from St. Louis will play many hit songs so come to homecoming and get on the dance floor!
Time- Saturday, October 5, 2019. Doors open at 7:00 p.m. Coronation begins at 9:30 p.m. The first 500 people will get a special commemorative gift!
Cost- $5 per person
Rules- Since the dance is a semi-formal event, students are not allowed to wear tennis shoes, flip flops, shorts, t-shirts, denim or blue jeans.
. Guys are expected to dress in khaki pants, dress shoes, and a formal shirt.
. Ladies are expected to wear a semi-formal dress or pants suit.
. Anyone wanting to bring a date to the Homecoming dance who does not attend CHS must have a permission slip submitted to the CHS main office. Please see an administrator in the main office to pick up the form. Forms are due Tuesday, October 3. Anyone not abiding by these rules will not be allowed into the dance.