Kahok Basketball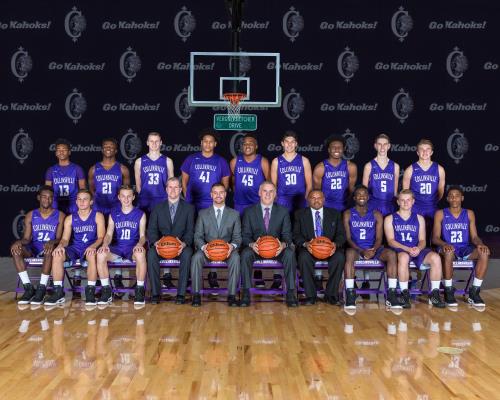 Hang on for a minute...we're trying to find some more stories you might like.
The Collinsville High School boys basketball season is among again. With a loss of 5 players, this year should be very interesting. Last year the Kahoks were 9-20 overall and 1-13 in the Southwestern Conference.
This year, a Metro-East Lutheran transfer student is making his Kahok court debut. Standing 6 feet tall, senior point guard Kenrique Brown, is ready to ready to take on the court with many talented players.
"I'm expecting for us to have a good season, of course, and everyone to stay on top of things," said Brown.
"I came to Collinsville to shine and stand out..i didn't want to go to edwardsville where there's many star players already." Collinsville has many talented players and also many spots to fill
Returning basketball player, senior, Ronnie Midgett, is now entering his fourth season with the Kahoks. Scoring 14.8 points per game and assisting 2.9 per game last year, he's hoping to do better this year.
"I expect us to be positive and win over half our games," said Midgett. "Also I expect Kenrique and I to be in the top 10 in the conference this year and at least make it to the state tournament."
Brown and Midgett both have big goals for this season, "Our goals are to win the holiday tournament, have a good team record, and put Collinsville Basketball on the map."