"It" receives mixed reviews from CHS students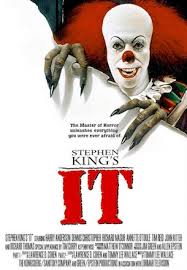 Hang on for a minute...we're trying to find some more stories you might like.
Halloween is rolling around the corner; it's time to get spooky. Was the movie "IT" as good as everyone says it was?
By: Shannon Riley
Q: How did you like the movie? Would you recommend this movie to others? What was your favorite part about the movie?
A: I like the movie even though it was more funny than scary. It disappoints me that Georgie wasn't shown a lot so I think they could've shown him more. Something to add, it's easier to understand if you watch the first IT movie before this one. I would recommend it to people if you're looking for a thriller movie, because it was more along that line than scary. -Audrey Fowler
A: I didn't like the movie because it wasn't even scary at all like everyone hyped it up to be. No, I wouldn't recommend this movie to anyone because if I'm looking forward to watching a scary movie it should be scary not funny. My favorite part though even though I didn't like it was when the clowns attacked the kids. -Rachel Jones
A: Yes I liked it. It was interesting and had a lot of popups and really kept the audience on edge. I would recommend it to adults and teenagers. The best part I thought was when the clown comes out of the sewer. -Morgane Ash
A: I really enjoyed the movie. It had a good mixture of funny and scary parts with solid protagonists. I would so recommend this
movie to older adults and teenagers. My all time favorite part was the opening scene when Georgie got pulled in the sewer by IT. -Tyler Gilland