2016-2017 Staff
Graphic and Web Designer
I am the Graphic and Web Designer for The Kahoki. I've been doing martial arts since I was four years old and I'm a third degree black belt. In the little free time I have, I enjoy playing video games, listening to music, watching...
See Alex Bloodworth's profile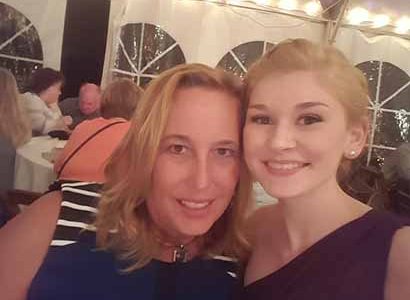 Staff Writer
My name is Annamarie Ogan and I work as a reporter for the Kahoki. I enjoy reading and spending time with my friends. My favorite colors are light blue and jade green. I dislike judgmental people and bullies. I wish to become e...
See Annamarie Ogan's profile
Staff Writer
My name is Emma Rider. I'm a Senior at CHS and a Staff Writer for the Kahoki. During my free time, I like to hangout with friends, watch Netflix, write fanfiction, or go horseback riding. I actually have two horses of my very...
See Emma Rider's profile
News Editor
My name is Sara Williams and I'm News Editor of the Kahoki. Taking this class last year really made me want to become an editor, especially since the small size of the class makes us take on more responsibility, along with lett...
See Sara Williams's profile
Staff Writer
My name is Bianca but B sounds a little better. I'm full of hot cheetos, tacos & beans. I love to travel and play soccer. Cinco De Mayo is my favorite holiday. Soccer boys are my weakness. Feel free to DM me. :)...
See Bianca Cortez-Perez's profile
Staff Writer
My name is Zach and I am a writer for the Kahoki. Ever since freshmen year, I've wanted to write for the school newspaper so here's my chance (hopefully, I don't ruin it…) I'm also the president of National Honor Soc...
See Zachary Otero's profile
Sports Editor
My name is Tayler Kathryn Devine. For the Kahoki, I am the Sports Editor. I am a Senior at Collinsville High School. I enjoy playing soccer. I love German Shepherds. That's it.
See Tayler Devine's profile
Editor-in-Chief
I'm the Editor-in-Chief @ The Kahoki!! I'm in clubs like 2017 Executive board, Student Council, Mu Alpha Theta, and National Honor Society. The Bachelor, shopping, and eating are my fav things.
See April Burns's profile