Fashion Trends for Spring
During this pandemic everyone has tried to find their way to deal with staying in lockdown. Some have started new hobbies and others have participated in the newest trends. Although things have changed and we cannot go out like we were able to, that hasn't stopped major influencers from showing the media the newest trends and styles they are loving!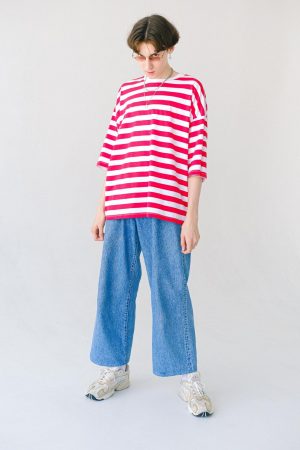 Fashion is known to repeat itself. The biggest trends during the 90s are popular once again popular and everyone is living for it. A few of the trends for spring include patterned pants, oversized clothing pieces and sportswear. Although everyone is loving the 90s sportsgirl look, there has also been a bit of a trend towards the 70s disco girl, with the flared pants and monochromatic pieces tied together with fluffy hair. 
There is a wide range of looks for everyone to partake in. Fashion doesn't just consist of clothing; The stylish shoes for this spring consist of: chunky platforms, dad sneakers (which are a must-have) and Doc Marten style boots. Along with shoes, jewelry pieces have become a huge staple lately, like chunky 90s inspired rings and colorful handmade jewelry which have been favorites amongst the popular social media stars.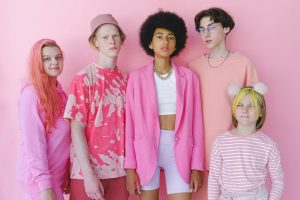 Now where can you find these trends? I have listed below multiple options including small businesses, because we should support the small businesses during a pandemic! If you aren't too keen for online shopping I also included some stores that are at our nearest mall. 
Small businesses: Studio 437, Lona lily and Maddy Seams
Local stores: Urban Outfitters, Zara and H&M
Online shops: Jaded London, Cider and Asos
Another option that is more environmentally friendly is thrifting. There are loads of thrift stores especially in downtown St. Louis. Not only are they better for the environment, but they also always have the cutest 90s trends that are actually vintage. If anyone in your family was a big fashion lover during their younger years, then they probably have some pieces that are perfect for the spring trends. So go ask your mom if you can raid her closet or grab some friends and go look through the endless racks at the thrift.