Italian and American Holidays
The holiday's season is coming, let's learn something new about how people celebrate Christmas around the world! 
As everyone knows, Christmas is the celebration of Christ's birth, 2022 years ago in Bethlehem. During these years, with the spread of Christianity and the changes in culture and traditions, Christmas changed depending on the place where it's celebrated. In this article, we are going to compare differences and similarities between American and Italian Christmas, so called "most beautiful time of the year."
People in America like to decorate the outsides of their houses with lights and sometimes even statues of Santa Claus, Snowmen and Reindeer. Some cookies and a glass of milk are often left out as a snack for Santa on Christmas Eve! Towns and cities often decorate the streets with lights to celebrate Christmas.
Inside this common description of Christmas in the USA, we can find a big difference and some similarities comparing the Italian tradition.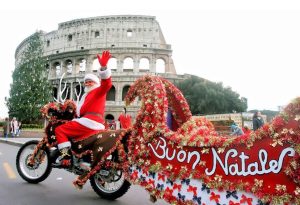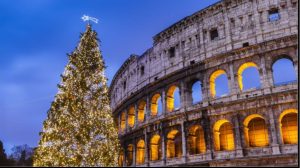 The culture of decorating houses and roads and the traditional symbols are the same, but something that really surprised me is the difference in what people leave out for Santa on Christmas Eve. Here in the US the tradition is giving him cookies and milk, while in Italy we somehow leave out corn flour and salt. Thinking about the reason why and looking up online, I understood that the salt is for the reindeers and the flour because in the northern part of Italy in particular, where I live, it was the most valuable thing to own back in previous years. 
The Christmas season in Italy also starts later, around December 13th, while here in the USA it officially starts after Thanksgiving, many times even earlier! The situation finds a reason in the world of business, because marketers want to get all the profit possible from this very expensive part of the year.